Robert John
CALLEN

("Bob")1903 - 1991
aka
Robert J. Callen, R. J. Callen, Robert Callen, R. Callen, Bob Callen, B. Callen
nationality
American
occupation
recording engineer
birth
14 April 1903, St Louis, Missouri (MO)
baptism
death
14 Oct 1991, New York City, New York (SSDI: 563-01-4800)
burial
marriage

Ramonda ..........


b. ..........
d. ..............


Judy ...........


b. ..........
d. ..............


Mary ...........


b. ..........
d. ..............


Nell McMAINS


b. 19 Nov 1916, .........

children
no children
PARENTS
father
Robert John CALLEN Sr.


b. 14 July 1866, ........, Donegal, Ireland
d. 9 May 1928, Collinsville, Madison, IL) electrician

mother
Cora Victoria MAEDER


b. 8 March 1868, New Haven, Missouri
d. .. March 1956, Collinsville, Madison, IL

marriage
They got married on 31 Dec 1901, St Louis, Missouri
children

Robert John Jr.


b. 14 April 1903, St Louis, Missouri
d. 14 Oct 1991, New York City, New York

Dorothy May


b. 9 May 1905, St Louis, Missouri
d. 2 June 2003, Maryville, Madison, Illinois

Clifford Earl


b. 2 Feb 1908, St Louis, Missouri
d. .. Jan 1983, .........
LIFE
1900 CENSUS (St Louis, St Louis, Missouri, 5 June 1900):
Sophia MAEDER (64y; b. Oct 1835) widowed
- Edward B. MAEDER (35y; Dec 1864) electrician
- Cora Maeder (32y; Mar 1868)
- Rosie A. MAEDER (26y; Aug 1873)
- Harrold J. MAEDER (23y; May 1877) electrician
= William H. REYNOLDS (33y; Apr 1867) boarder / electrician
= Robert J. CALLEN [Sr.] (33y; July 1866) boarder / electrician

1910 CENSUS (Collinsville, Madison, Illinois, 22 Apr 1910):
Robert J. CALLAN (sic) [Sr.] (43y) electrician / Lead Works
Cora M. CALLAN (41y)
- Robert J. (7y)
- Dorothy M. (4y)
- Clifford (2y)

1920 CENSUS (Collinsville, Madison, Illinois, 16 Jan 1920):
Robert CALLEN J. [Sr.] (53y) electrician
Cora (51y)
- Robert J. (16y)
- Dorothy M. (14y)
- Clifford E. (11y)



Robert John Callen attended the University of Illinois at Urbana-Champaign from Fall 1921 - Spring 1925 in the College of Engineering. He received a BS in Electrical Engineering on June 15, 1925.

In 1925 he graduated from the University of Illinois as a B.S. in E.E.
Later that year he joined the General Electric Company in Schenectady, New York.
In 1926 he moved to New York City, where he started his recording career in the studio of Gennett Records, at 39th Street near Fifth Avenue.

In 1927 Gennett became convinced that there was no market for electrical records. The company canceled its lucrative contract with RCA and restored the mechanical recording equipment.
In a short time the studio closed. G.E.'s recording equipment was moved to the Brunswick Recording Studios and Callen resumed his recording duties at that studio, which occupied the sixth and seventh
stories of the building at 799 Seventh Avenue in New York City.
"Since I had pioneered the construction of this portable recording equipment, I was fortunate enough to be assigned to many recording expeditions in the United States and several foreign countries, as the sole recording engineer. Time may permit me to tell you only about one of four such trips to China; this one to Peking during the Winter of 1929-30."

"In January 1928 I [Robert Callen] was in Chicago recording in the studios of Brunswick Balke Collender Co. After a recording session I was called to the office of Mr. W. R. Jackson, vice president in charge of sales. Mr. Jackson informed me that the first G.E. portable recording equipment had finally been delivered to our New York studios. Could I operate this equipment alone? Not having seen the completed equipment I hesitated.
Mr. Jackson poured two double shots of Canada's best smuggled bourbon and we continued our discussion. At the conclusion, I was sure that I could journey and record anywhere in the world, with Brunswick's backing.
Several days later I was on the train headed for Cincinnati, Ohio to record Ray Miller's Orchestra. We chose the radio studios of WSAI (The American Playing Card Co.) for this operation. When the equipment was unpacked, I failed to find the 77 lb. cast iron weight used to operate the recording machine.
A parsimonious shipping clerk saw no reason for shipping cast iron across the country and left the weight on the loading platform in New York City.
A machine shop at the studio provided an equivalent weight which would fit within the confines of the recording machine. Despite such trivial tribulations, this first recording expedition was successful.
It was soon followed by an expedition into "hillbilly" country, with a base studio in Ashland, Kentucky. Here the facilities for recording were minimal. A recording studio was set up in the loft of Carter's Music Shop using empty phonograph shipping cases for partitions.
However, our artists were performing in familiar environs; they were at ease and their records were quite salable.
After recording about a month in Ashland, Jimmy O'Keefe (Brunswick's Musical Director) and I boarded a Southern Railroad train heading for Atlanta, Georgia. Here we found the facilities superior and the talent commercial.
Our goal was to augment the Race Record catalogue. This category includes negro songs and music, usually "the blues".
When we finally returned to the New York City studios many changes awaited us.
We were introduced to our new studio manager and staff with plans to expand Brunswick's recording activities. Foremost on the agenda for me was an expedition to Montreal, Canada, to record Jack Denny and his Orchestra.
The foreign department planned to record "Canuck" artists - French-Canadians who speak and sing in a patois unique to their race.
The mobile recording equipment was shipped to Montreal, and I readied myself for the trip. Unfortunately, the equipment did not reach its destination. The shipment was blocked at the border by Canadian customs officials.
Not even our suggestions concerning the cultural and commercial advantages Canadians were sure to accrue could reverse this edict.
Consequently, the recording cargo was trans-shipped to Plattsburgh, New York where it was installed in the Bridal Suite of the NEW CUMBERLAND HOTEL.
The date was February 1928. It snowed again that night. Above the snow I could see nearby Lake Champlain from my second story hotel room.
The start of recording in Plattsburgh was postponed several days, due to the city's power supply. Electrical power for that city was derived from Niagara Falls hydro-electric 25 c.p.s. generators. An arrangement of V-belts and pulleys on the motor generator restored the recording voltage to normal.
In Montreal our talent scout arrived at a unique plan to offset the frustration of being unable to record in that city.
As he took the artists to the train enroute to Plattsburgh, he slipped a pint of scotch or bourbon into their hip pockets.
As they arrived at the studio I removed the bottles and placed them in a felt-lined trunk used for shipping recording wax and expressed the trunk to our New York studios.
Several of our artists arrived at the studio exuberant about Brunswick's hospitality. Their recording session was rescheduled for the following day. They were inebriated.
After the frigid location in Plattsburgh, my next destination was Havana, Cuba, where the temperature reaches 120º Fahrenheit at mid-day in May. A cooler location was chosen at nearby Vedaddo Beach.
Here Rhumba and Congo Sextetos were recorded to enlarge another category of Brunswick's Record Catalogue.
After Havana my mobile unit was loaded into the forward hold of a "Flota Blanca" banana boat and shipped to Vera Cruz, Mexico, via Yucatan.
The frustrations of becoming an operational studio in Mexico City could encompass several chapters. Suffice to say that I found the Mexican musicians most talented and artistic.
Were it not for the fact that almost every work day was followed by a holiday, my stay in Mexico would not have been nearly as delightful nor extended.
Returning to New York in July, I had just time enough to procure a United States passport with a Chinese visa, and a steamer trunk for my wardrobe.
Stopping off at our main office in Chicago I received a black briefcase containing twenty-two letters of introduction and a letter of credit on National City Bank for $10,000.00.
I was also presented with a new Bell & Howell 16 mm motion picture camera so that I could make a photographic record of this round-the-world trip.
In August 1928 I embarked from Los Angeles Harbor, via San Francisco, on board the S.S. President Lincoln with tons of recording equipment and fifty trunks of recording wax; destination Hong Kong."

(source: The education and tribulations of a precursory disc recording engineer by Robert J. Callen)

Callen first went to Havana, Cuba to make recordings and then returned via Vera Cruz, Mexico, where he also made recordings, to New York.




Robert CALLEN (25y)
SS "HAVANA"
dep. Vera Cruz, MEXICO: 19 May 1928
arr. New York: 27 May 1928
residence: 799, 7th Ave., New York City, NY




"In August 1928 I embarked from Los Angeles Harbor, via San Francisco, on board the S.S. President Lincoln with tons of recording equipment and fifty trunks of recording wax; destination Hong Kong."
Recorded in Hong Kong Nov 1928

Nov 1929: Manilla, PHILIPPINES


Made four trips to China.





Robert John Callen (25y)
SS "MAJESTIC"
dep. Southampton: 30 Jan 1929
arr. New York: 6 Feb 1929
residence: 799, 7th Ave., New York City, NY

One to Peking during winter of 1929-1930




Robert CALLEN (27y)
MS "TATSUTA MARU"
dep. Manila, P. I.: 9 April 1930
arr. Los Angeles: 12 May 1930
residence: 799, 7th Ave., New York City, NY

June 1930: Hong Kong, CHINA

"Mrs. R. J. Callen entertained her son Robert Callen of New York over the weekend." (source: Edwardsville Intelligencer of 21 Aug 1930)


"Robert Callen of New York spent several days with his mother, Mrs. Robert Callen, later departing for Manila." (source: Edwardsville Intelligencer of 17 Dec 1930)




Robert J. CALLEN (28y) single
SS "EMPRESS OF CANADA"
dep. Manila, P. I. & Ports: 20 April 1931 ( Robert Callen embarked at Hong Kong)
arr. Honolulu, T. H.: 8 May 1931
residence: 799, 7th Ave., New York City, NY





Robert CALLEN (28y)
SS "MAUI" (VOYAGE 36 OUT)
dep. San Francisco, CA: 27 Jan 1932
arr. Honolulu, HAWAII: 2 Feb 1932




Between 1938 - 1940 was Robert Callen was living at 100 S. Edinburgh Ave., Los Angeles Co.

Robert Callen, Los Angeles, Cal., returned home after visiting his mother, Mrs. Cora Callen. (source: Edwardsville Intelligencer of 10 Aug 1940)

city directories Los Angeles 1942: Callen, Robert J. (Raymonde) eng.[engineer] NBC, h 100S Edinburgh Ave., Los Angeles

Did sound for the Art Linkletter show and the Lucille/Lucy Ball show.





Robert Callen (45y)
"QUEEN ELISABETH"
dep. Southampton: 19 Nov 1948
arr. New York: 6 Dec 1948
residence: 100 S. Edinburgh Ave., Los Angeles, CA

NBC
Member of Hollywood Sapphire Group (1948): Present-day members: Aspen Pittman / EveAnna Manley (Manley Labs)
Was living in 1948 at 100 S. Edinburgh Ave., Los Angeles, CA

Sound recordinst for several films:
- (The) Deadly Companions = New Mexico = Trigger Happy by Sam Peckinpah (1961)
- Project X (1968)

Letter written by Robert Callen (written in NYC 12/20/82):
I went to Hollywood in 1932. Recorded Bing Crosby records. Worked for N.B.C. During the war I was in Submarine services for the navy in New London, Conn. Joined Glen & Glenn sound. We did "I Love Lucy" shows beginning in 1952. Worked for mostly the M. P. stations in pics and TV. Won an academy award for a revolutionary mothod of recording sound on 1/4" tape in sync with the picture. Retired from Universal in 1975.
Nell and I live in the Hamptons on Long Island in the summer and Manhatten in the winter. Forgot to mention that I made Who's Who in 1954. Earlier I recorded in Cuba, Mexico, Peking, Hong Kong, Shanghai and Manila. Flew two trips to Paris.


NOTES
The education and tribulations of a precursory disc recording engineer by Robert J. Callen (Glen Glenn Sound Company, Los Angeles, CA). Presented at the 40th AES Convention 1971 April 27-30, Los Angeles, CA (An Audio Engineering Society Preprint 794 (C6))
Hollywood Sapphire Group by Robert J. Callen (in: Audio Engineering, January 1948)
Brunswick Records: A Discography of Recordings, 1916-1931. Volume 1: New York Sessions, 1916-1926 (Discographies) by Ross Laird
Brunswick Records: A Discography of Recordings, 1916-1931. Volume 2: New York Sessions, 1927-1931 (Discographies) by Ross Laird
Brunswick Records: A Discography of Recordings, 1916-1931. Volume 3: Chicago and Regional Sessions (Discographies) by Ross Laird
Brunswick Records: A Discography of Recordings, 1916-1931. Volume 4: Other Non-U.S. Recordings & Indexes; Cliftophone & British Brunswick Recordings 1922-1929; Buenos Aires (Argentina) Recordings; European Recordings. (Discographies) by Ross Laird
Very Nearly To Talkies Without The Costs. British Exhibitors, Reproducers and Synchronisers, 1927-1929, p. 25. MA History of Film and Visual Media Dissertation by Simon Murphy, September 2005
PHOTOS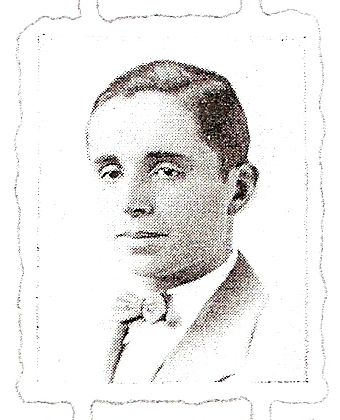 Robert John Callen, Jr.
"Bob" (1926)
{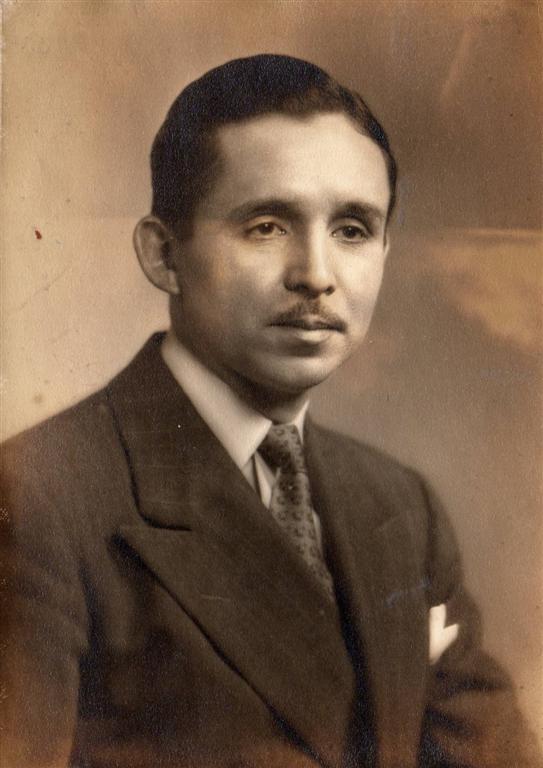 Robert Callen
{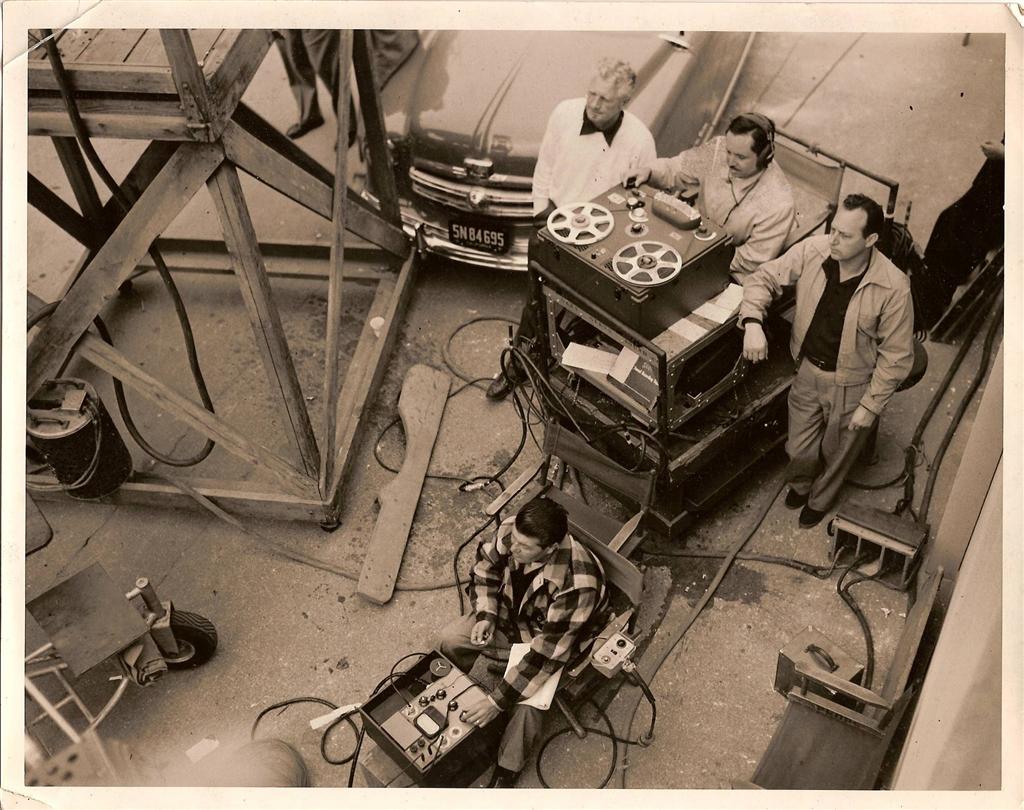 Bob Callen at Eagle Sign Studio
{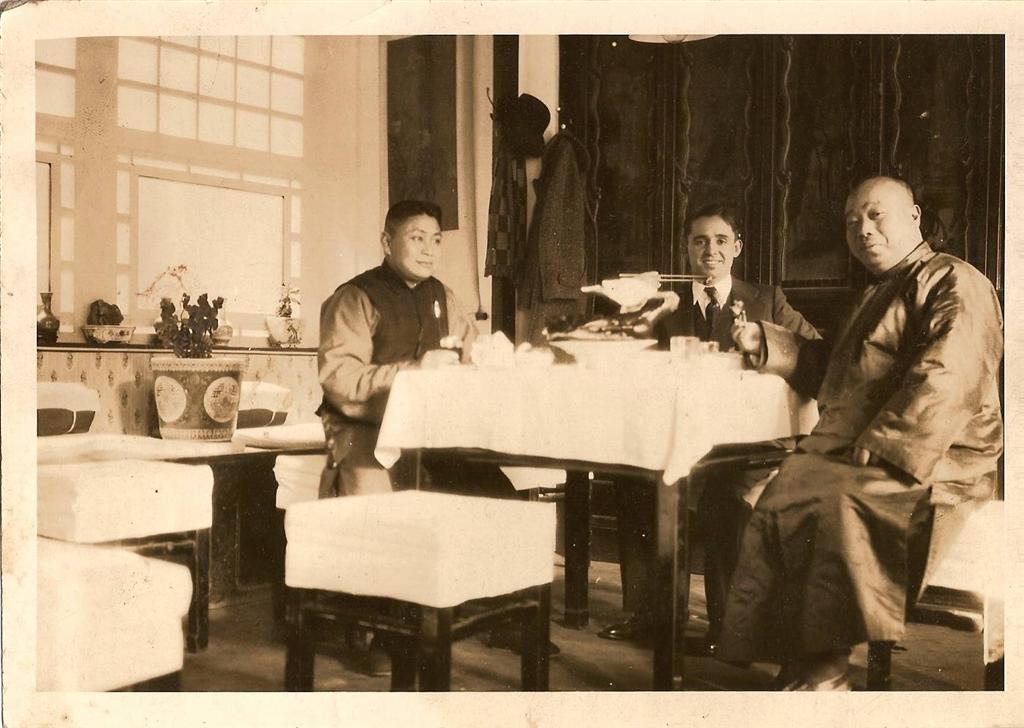 Bob Callen in China (ca. 1930)
THANK YOU

George Brock-Nannestad
Judy Weiss (RAOGK)
Dorothy Fischer

---
---