Columbia [USA] Re-Recordings
16 June 1930 - 10" : 130000 to 130999 [this logbook runs from 130000 to 131331]
26 April 1929 - 12" : 294000 [this logbook runs from 294165 to 294468]
Re-recordings 294000 – 294164 were done between 26 April 1929 and 16 June 1930 and are not in this logbook
OKeh [Re-Recordings]
..........10" : 480018-A
[in fact: 480016-B to 480042-A]
*****
Selected & edited by Hugo Strötbaum
Digital assistance: Toon Pennings
Scanning: Luuk de Suijck
2018
---

 
(1)
INTRODUCTION (being prepared)

(2)
SCANS OF PHOTOCOPIES OF ORIGINAL HANDWRITTEN RE-RECORDING BOOK
NAVIGATION INSTRUCTIONS:
This is a scroll-down document
When ZOOM-IN function (-/+) is used, and you want to make all areas of the pages visible:
→ click on TOOLS (>>) in black tool bar at the top (far right)
→ click on HAND TOOL : by moving the hand you can now access all areas of the enlarged pages
(3)
ANNOTATED SELECTION FROM RE-RECORDING BOOK:
STUDIO TRANSFERS OF ALL ALBANIAN, ARMENIAN, GREEK, SYRIAN-ARABIC, TURKISH RECORDINGS
(version Sept 11, 2019)
NAVIGATION INSTRUCTIONS:
This is a scroll-down document
When ZOOM-IN function (-/+) is used, and you want to make all areas of the enlarged pages visible:
→ click on TOOLS (>>) in black tool bar at the top (far right)
→ click on HAND TOOL : by moving the hand you can now access all areas of the enlarged pages
!!! WARNING : THIS FILE IS MORE UP-TO-DATE THAN THE EMBEDDED VERSION IN (4) !!!
Download ANNOTATED SELECTION as Word document (version Sept. 11, 2019)
Who can help filling in the many gaps in this COLUMBIA survey?
Especially AMERICAN collectors are invited to check their collections.
Print this file and see if you can add new data.
(4)
THIS DOCUMENT IS IN FACT A COMBINATION OF THE ORIGINAL DOCUMENT (2) AND THE ANNOTATED VERSION (3) AND ENABLES THE USER TO VIEW AND COMPARE BOTH DOCUMENTS SIMULTANEOUSLY
NAVIGATION INSTRUCTIONS:
→ click on ► for next pages of original document
→ click on ◄ for previous pages of original document
→ click on ◄◄ last page of original document
→ click on SHOW / HIDE to switch on/off the ANNOTATED SELECTION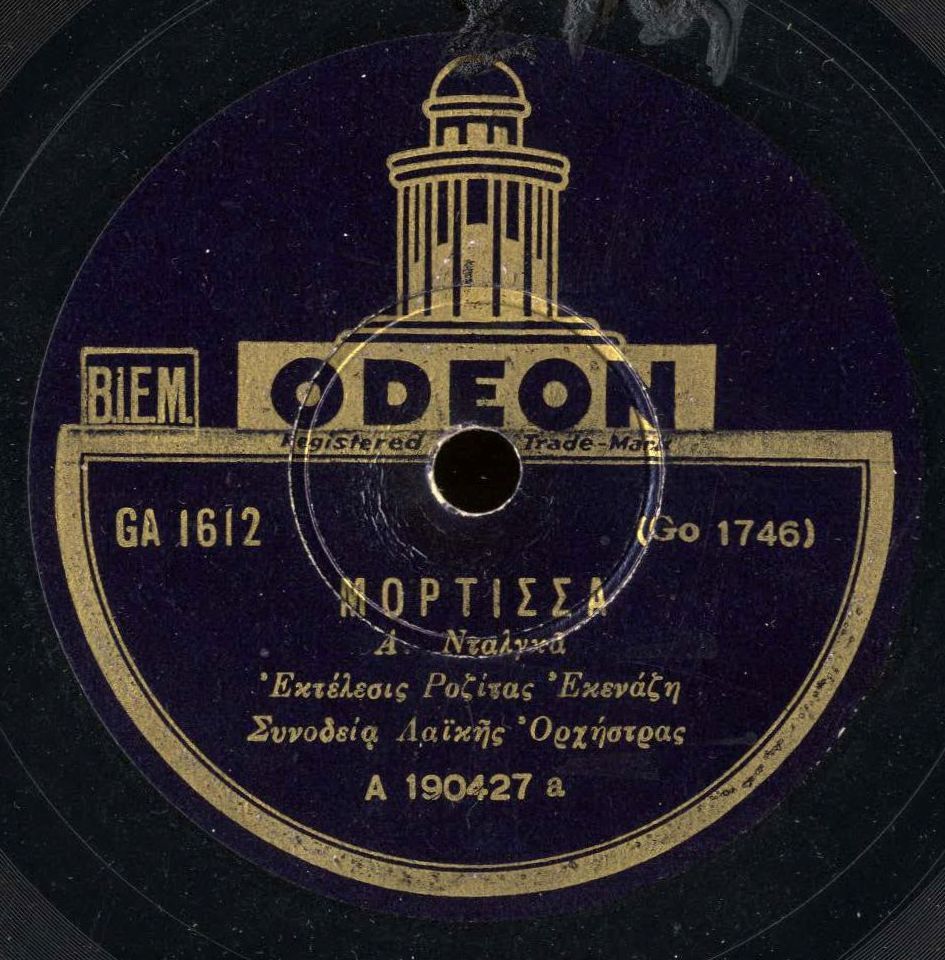 The original: ODEON Go 1746 / GA 1612 / A 190427 a (p. 127)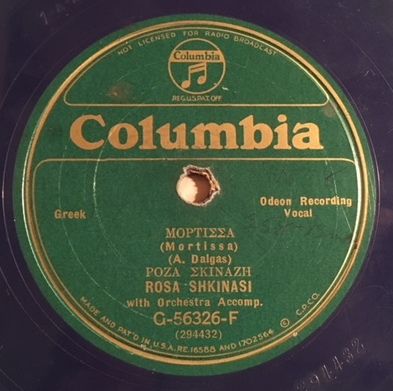 COLUMBIA W 294432-1 from ODEON Go 1746 (p. 127)