George Woolliscroft
DEAKIN
1904 - 1989
aka
George Woolliscroft Deakin, George W. Deakin, George Deakin, G. W. Deakin, G. Deakin
nationality
occupation
birth
17 May 1904, Newcastle-under-Lyme, Staffordshire, ENGLAND
christening
16 June 1904, Newcastle-under-Lyme, Staffordshire, ENGLAND
baptism
death
23 June 1989, Papatoetoe, Auckland, NEW ZEALAND
burial
marriage
married on 25 July 1931, La Madeleine, Normandy, FRANCE to:
Georgette Demolin


b. 14 July 1910, Lille, FRANCE
d. ...............



children

Minnie Madeleine


b. 18 March 1933, Nonancourt, Normandy, FRANCE
LIVING

Sylvia L.


b. 6 Sep 1938, Stroud, ENGLAND
LIVING
PARENTS
father
Charles Henry DEAKIN


b. .. Jan/Feb/Mar 1867, Hereford, Herefordshire, ENGLAND
d. .. Jan/Feb/Mar 1945, Stoke upon Trent, Staffordshire, ENGLAND) photographer

mother
Minnie RHEAD


b. 1 June 1867, Newcastle-under-Lyme, Staffordshire, ENGLAND
d. .. July/Aug/Sep 1932, Newcastle-under-Lyme, Staffordshire, ENGLAND

marriage
they got married on .. July/Aug/Sep 1896, Stoke upon Trent, Staffordshire
children

Charles Sydney


b. 22 June 1897, Shrewsbury, Shropshire, UK
d. 27 Dec 1970, ........., Cambridge, ENGLAND

Lucy Olive


b. 23 June 1901, Newcastle-under-Lyme, Staffordshire, ENGLAND
d. 25 April 1994, .............

George Woolliscroft


b. 17 May 1904, Newcastle-under-Lyme, Staffordshire, ENGLAND
d. 23 June 1989, Papatoetoe, Auckland, NEW ZEALAND
LIFE
1901 CENSUS (1901, Clayton, Staffordshire):
RHEAD family
Minnie DEAKIN not listed
= Charles H. DEAKIN (33y) son-in-law

1911 CENSUS (2 Apr 1911, 17 Penkhullstreet, Newcastle-under-Lyme, Staffordshire):
Charles H. DEAKIN (44y)
Minnie DEAKIN (y)
- Charles Sydney (y)
- Lucy Olive (y)
- George (y)


Joined HMV in 1929(?)

Recorder HMV (identification codes: 0PG (25cm) / 2PG (30cm))

Home address in Nov 1932: Clayton Lane, Newcastle, Staffordshire

In 1934 recording in Paris

George W. Deakin left HMV in 1937

In May 1957 George was accepted for a job in Sarawak to start early in 1958.
In 1970 Georgette and George Deakin retired from service in Brunei and went to live at Cambridge Terrace in Papatoetoe, Auckland, NEW ZEALAND.

NOTES
Jean « Django » Reinhardt. A contextual bio-discography (1910-1953) by Paul Vernon
website of M.& M. M. Ough Dealy
HMV – The Gramophone Company Matrix Series Identifying Letters: A Summary by John Milmo (online publication; revised 21 June 2020)
PHOTOS
George Woolliscroft Deakin (ca. 1930)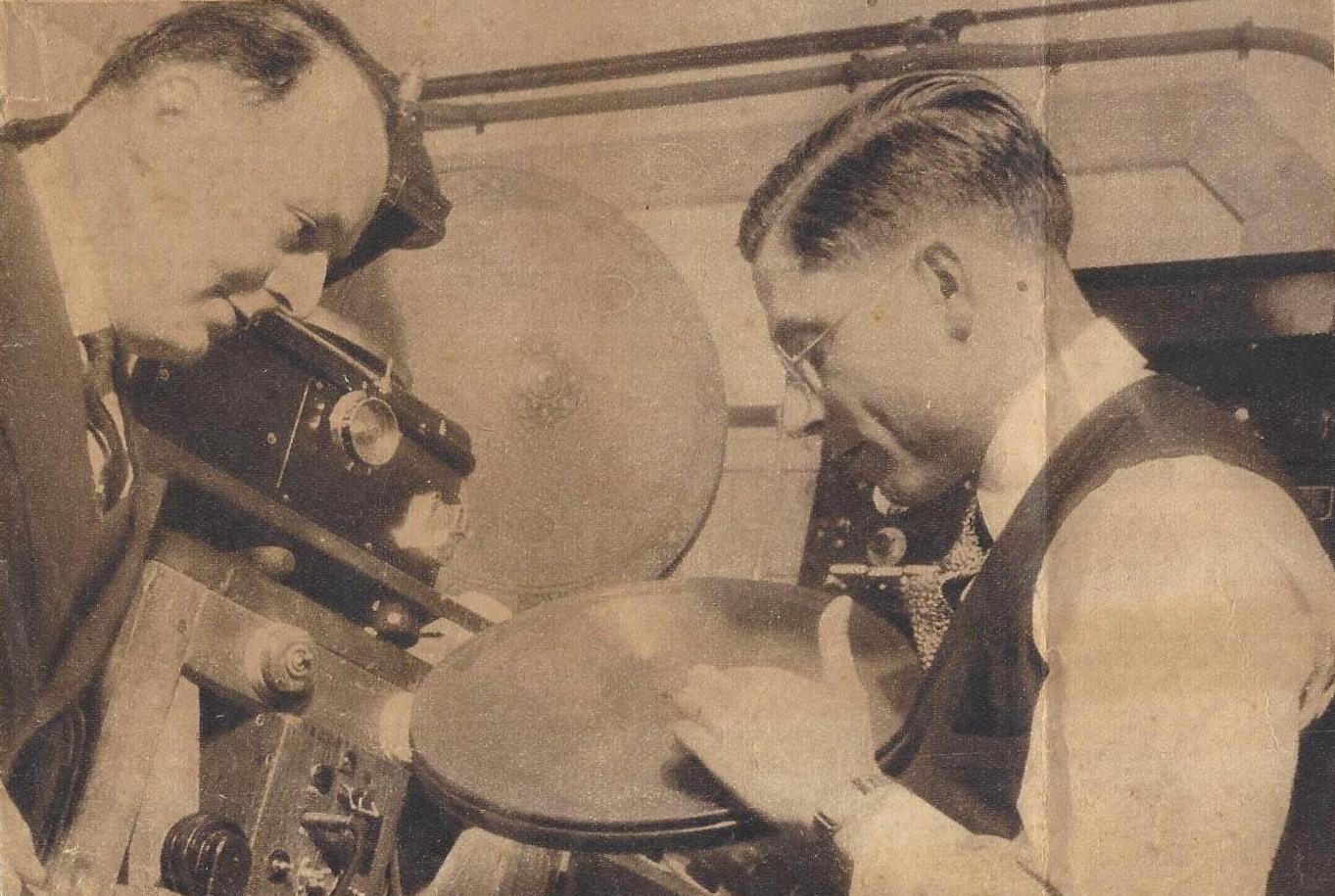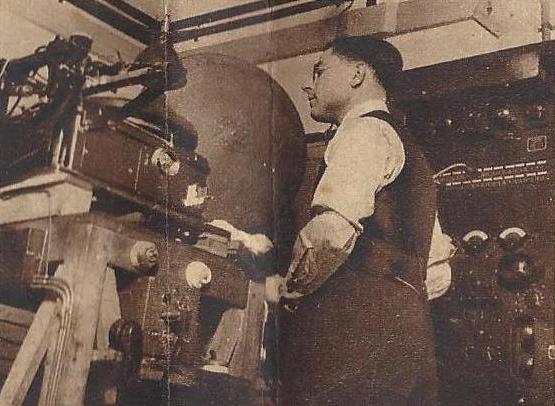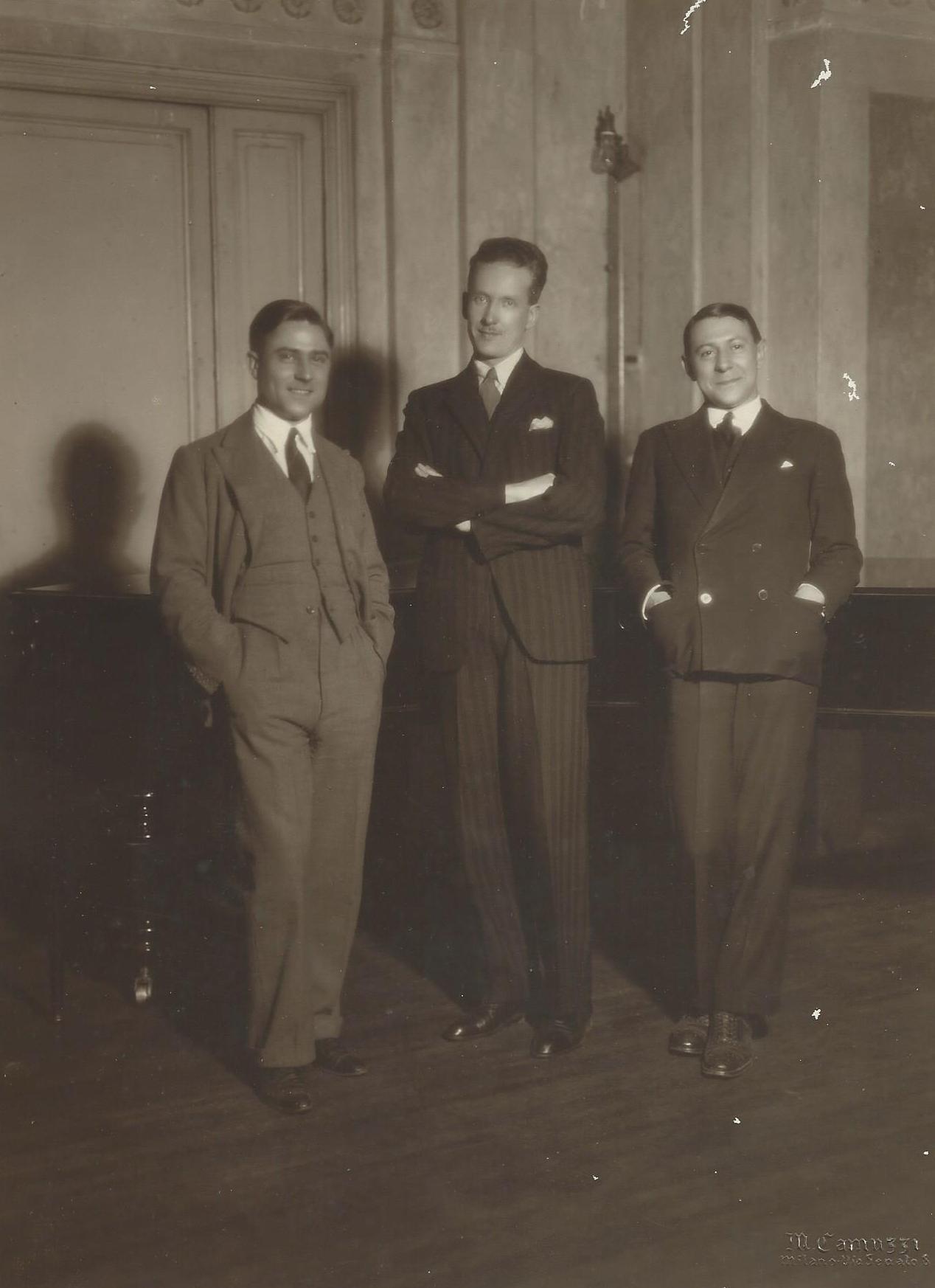 From left to right:
George W. Deakin, Edward "Chick" Fowler and (Armando? Giulio?) Giulietti, May 1931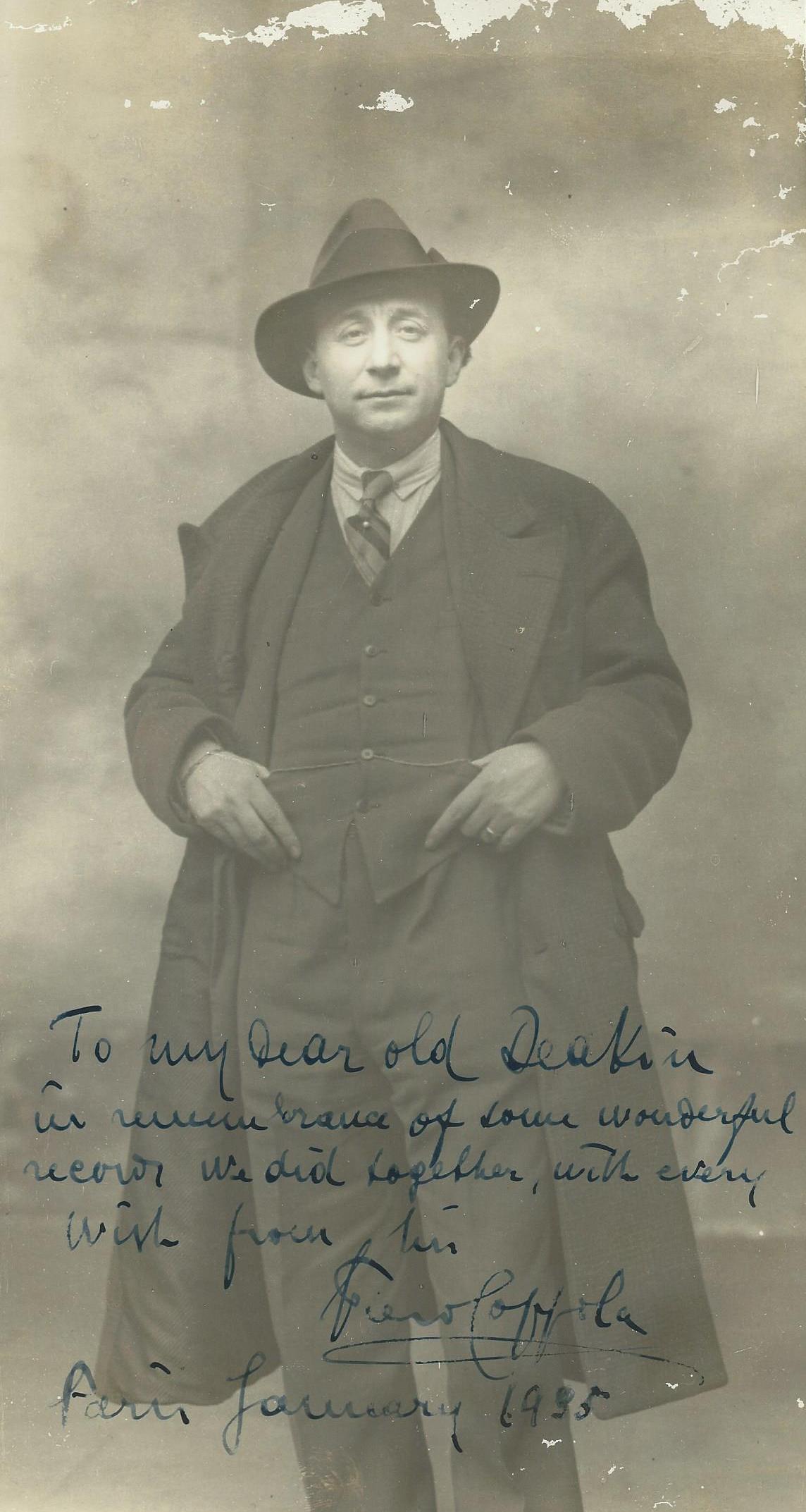 Piero Coppola (conductor)
"To my dear old Deakin in remembrance of some wonderful records we
did together, with every wish from his Piero Coppola. Paris, January 1935"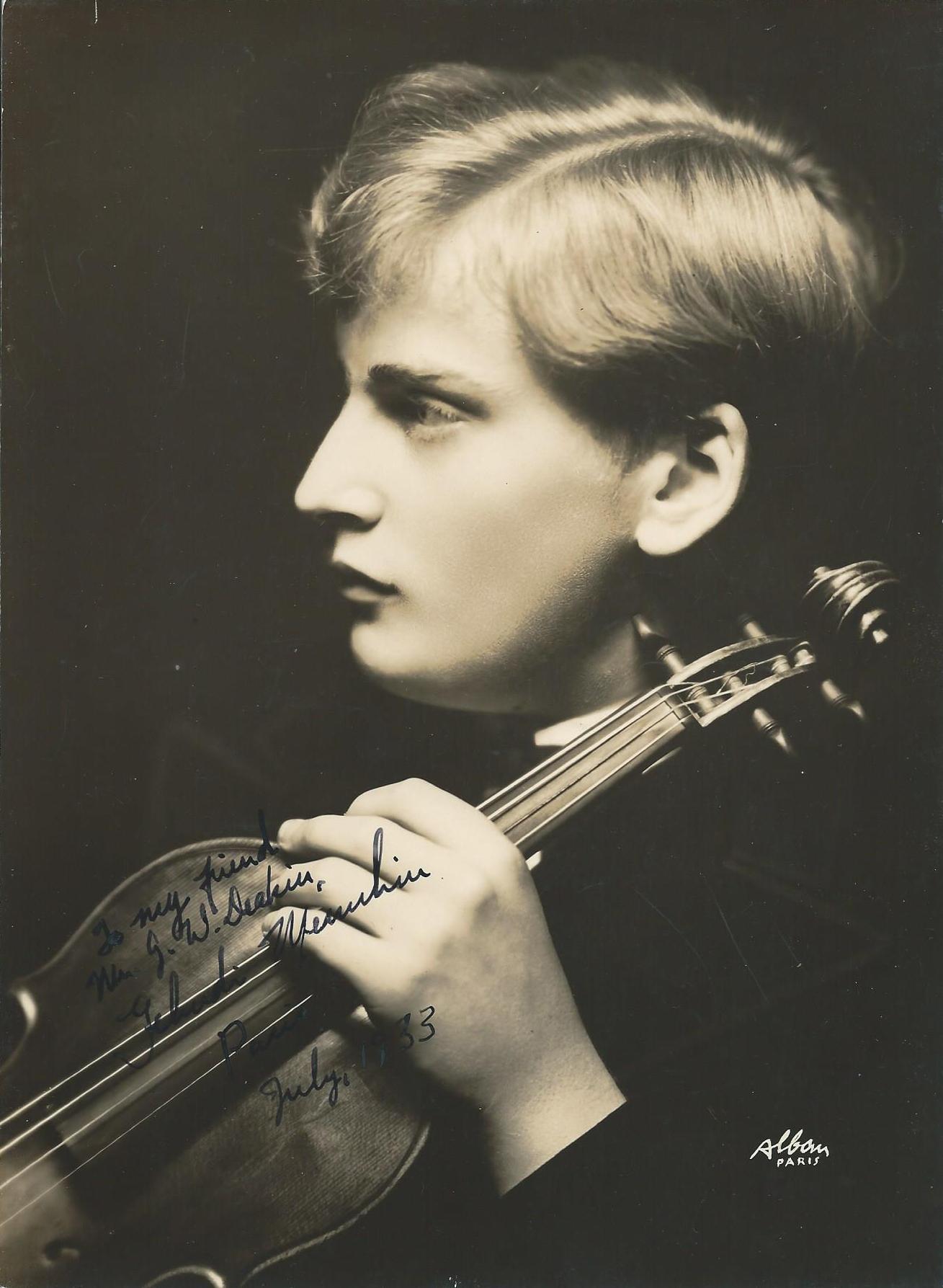 Yehudi Menuhin
"To my friend Mr. G. W. Deakin, Yehudi Menuhin. Paris, July 1933"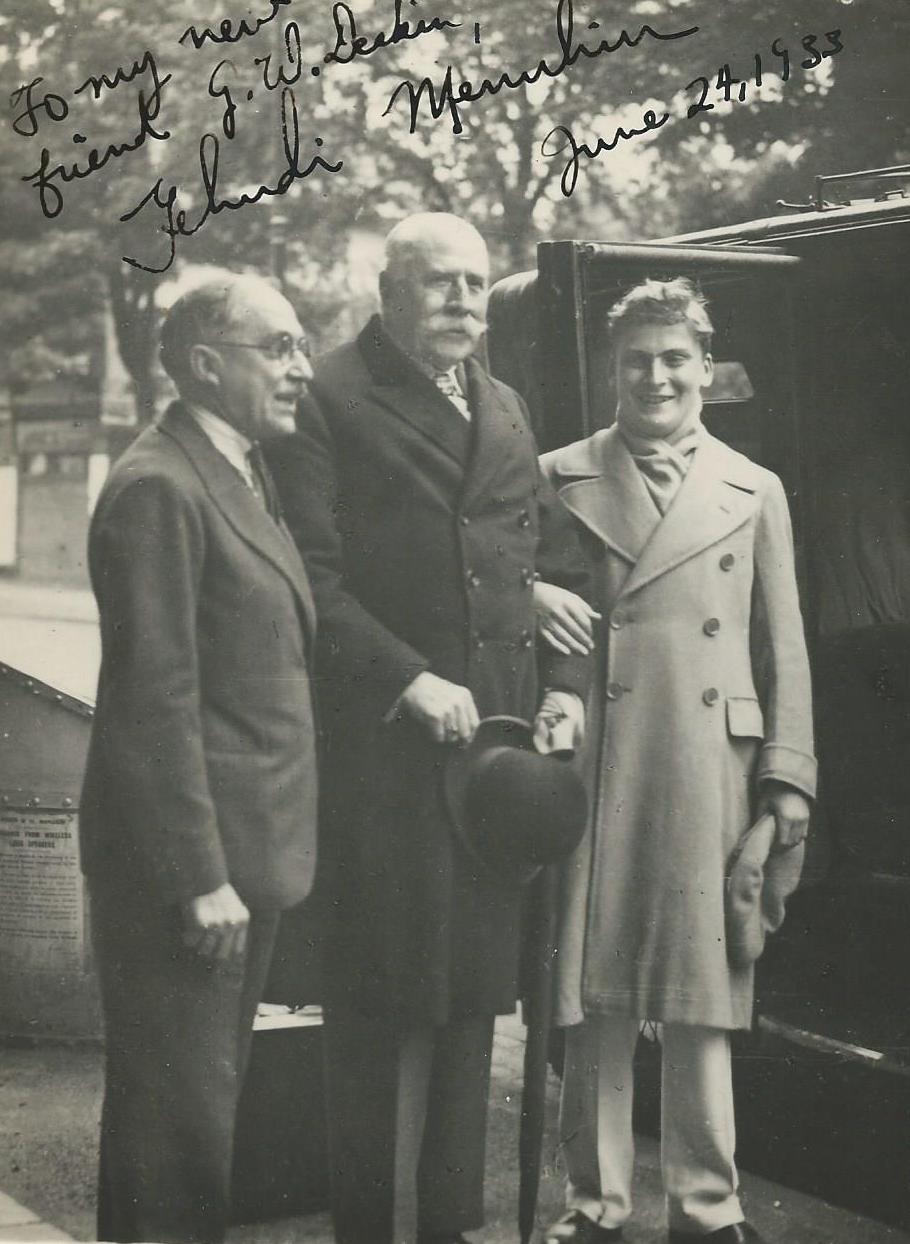 From l. to r.: Fred Gaisberg, Sir Edward Elgar and Yehudi Menuhin
"To my new friend G. W. Deakin, Yehudi Menuhin. June 24, 1933"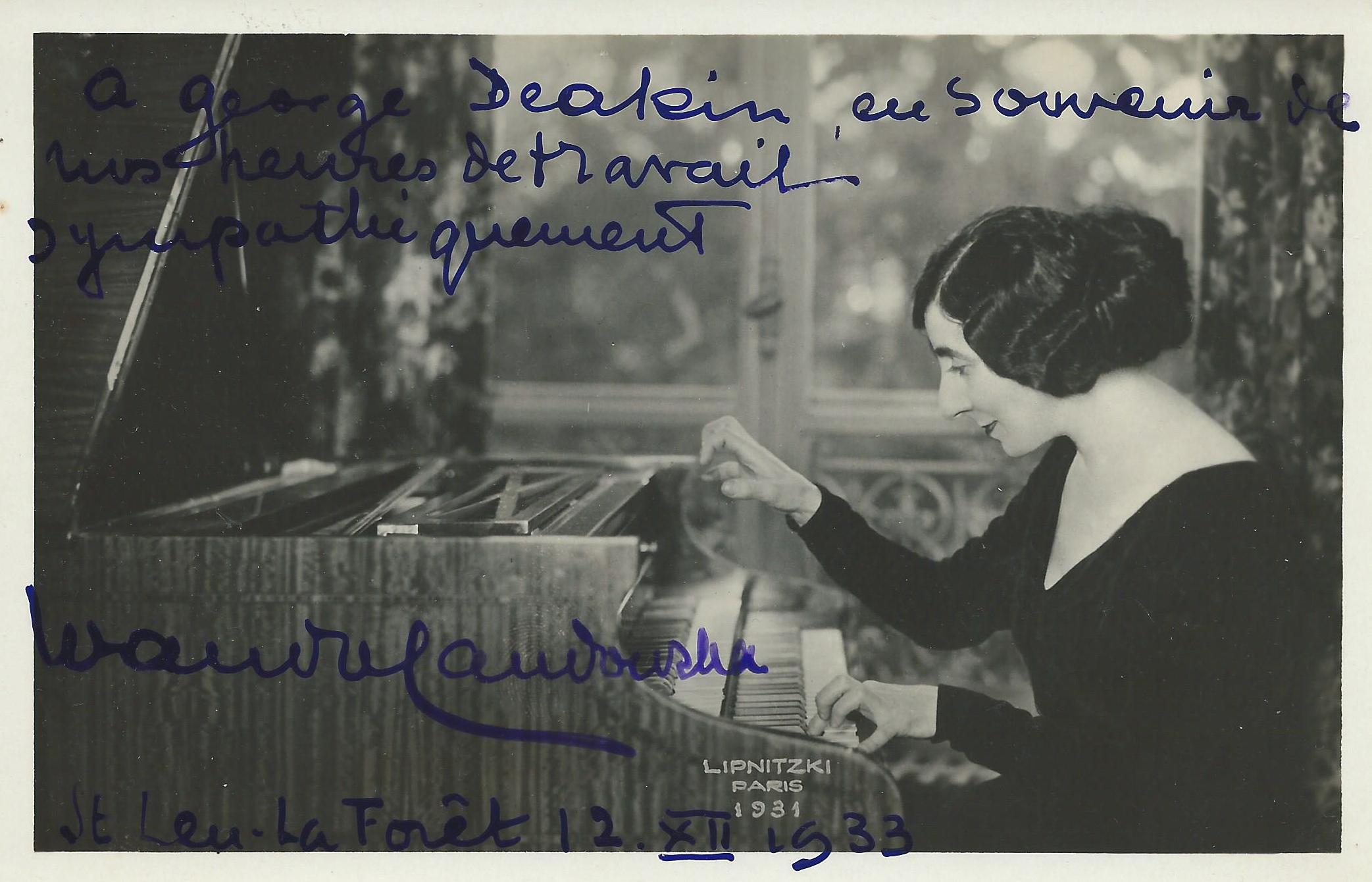 Wanda Landowska
"A George Deakin en souvenir de nos heures de travail, sympathiquement,
Wanda Landowska. St Leu-la Forêt, 12. XII. 1933"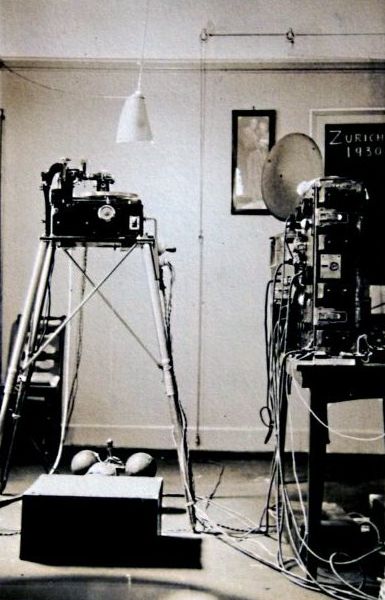 Recording equipment of Edward Fowler and George Deakin (assistant).
Turnhalle Ämtlerhaus, Zürich-Wiedikon (25 April-10 May 1930)
The recordings were made in Fowler's matrix series (BF 3161-3255)
THANK YOU

Minnie Madeleine Ough Dealy (née Deakin)
Sylvia Shopland (née Deakin)

---
---