William Conrad
GAISBERG

("Will")1876 - 1918
aka
William C. Gaisberg, W. C. Gaisberg, William Gaisberg, Will Gaisberg, W. Gaisberg
nationality
occupation
birth
25 June 1877 or 1878, Washington DC, USA
baptism
death
5 Nov 1918, Hampstead, London, ENGLAND (death residence: 13 Avenue-mansions, Finchley Road, Middlesex)
burial
PARENTS
father
Wilhelm/William Konrad GAISBERG/GAISBURG


b. .. May 1842, Würtemburg, GERMANY
d. 17 Dec 1902, Washington DC) bookbinder

remark
arrived in USA in 1854 from Bavaria, GERMANY
mother
Emma KLENK (KLING?)


b. .. 1853, New York
d. 3 Feb 1914, Hampstead, London, Middlesex, ENGLAND

marriage
married in 1870:
children

Caroline/Carrie


b. 5 Sept 1872, Washington DC
d. ..............

Frederick William


b. 1 Jan 1874, Washington DC
d. 2 Sept 1951, London, ENGLAND

Charlie/Charles John


b. .. May 1875, Washington DC
d. ..............

William Conrad


b. 26 June 1877 or 1878, Washington DC, USA
d. 5 Nov 1918, Hampstead, London, ENGLAND

Emma Maria


b. .. Oct 1878, Washington DC
d. 14 Apr 1939, Washington DC, USA

Isabel(la)


b. Feb 1880, Washington DC
d. ...............

John


b. .... <1882>, Washington DC
d. 27 Dec 1882, Washington DC

Louise Wilhelmina


b. .. Oct 1883 (or 1889), Washington DC
d. .. July/Aug/Sep 1973, Westminster, London, ENGLAND

John


b. Washington DC; died at 13 months of age
LIFE
recorder (prefixes/suffixes: Con 1/d Con100/e Con500/f ; Rad0100 Rad 0500)
emigrated as gramophone agent in 1900 to Canada (residence Saint Antoine, Montreal, Quebec)

Will Gaisberg arrived in England on 31 May 1901
Passport Application # 41094 (issued 13 May 1901): "I follow the occupation of special laboratory work."

Description of Will in Music on Record, p. 45
See also A Voice in Time, p. 53, 57-58





Left the United States on 17 Jan 1903 (source: Passport Application # 1144 (issued at Berlin on 16 Apr 1904)) or 17 Feb 1903 (source: Passport Application # 382 (issued at Stockholm on 12 Nov 1904 and also signed by Emil Hartkopp)

Made recordings in Constantinople, Turkey (ca. April-May)
Passport Application # 1144 (issued at Berlin on 16 Apr 1904): "That I desire the passport for the purpose of travel in Turkey."




Wm. C. GAISBERG
+ Belford G. ROYAL (39y)
ethnicity: American
profession: .........
date of departure: 18 Feb 1905
port of departure: Southampton, Southamptonshire, ENGLAND, UK
ship's name: SS "PHILADELPHIA"
date of arrival: 25 Feb 1905
age on arrival: 35y
place of residence: .........
NO FURTHER DATA


On 8 Oct 1918 Will goes to the front lines near Lille (FRANCE) and after recording the Royal Garrison Artillery's gas shell attack went back to Boulogne (A Voice in Time, p. 149-152
Died on 5(?) November 1918 in influenza epidemic (Martland has late November, instead of 5 November)

NOTES
Picture of Will Gaisberg in: The Talking Machine Review No. 23, Aug 1973, p. 222
Music on Record by F. W. Gaisberg. Robert Hale Limited. London, 1946, p. 45
A Voice in Time. The Gramophone of Fred Gaisberg 1873-1951 by Jerrold Northrop Moore. London, 1976, p. 53, 57-58
The Romance of Recording by Will C. Gaisberg (in: The Voice of 1918)
Will Power. A reproduction of a memorandum entitled "Proper Quarters for Recording Dept." dated 14 July 1911 written by W. Gaisberg to Alfred Clark and S. W. Dixon (in: Hillandale News No. 170 of Oct 1989) (pp. 264-266) containing a memorandum
History On Records No. 4: Gas shell bombardment by the Royal Garrison Artllery near Lille on 9th Oct, 1918. by Leonard Petts (in: Hillandale News No. 36 of Apr 1967 (pp. 106-107))
HMV – The Gramophone Company Matrix Series Identifying Letters: A Summary by John Milmo (online publication; revised 21 June 2020)
PHOTOS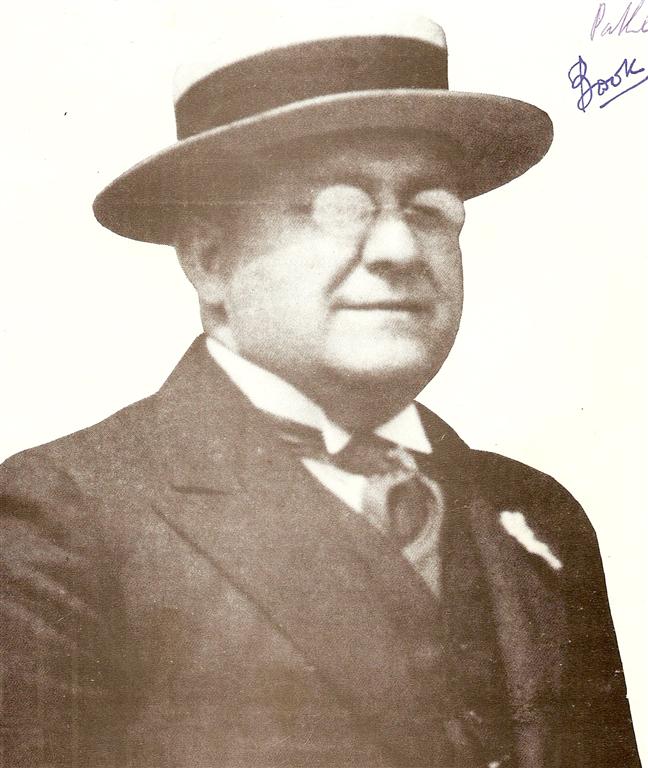 Will Gaisberg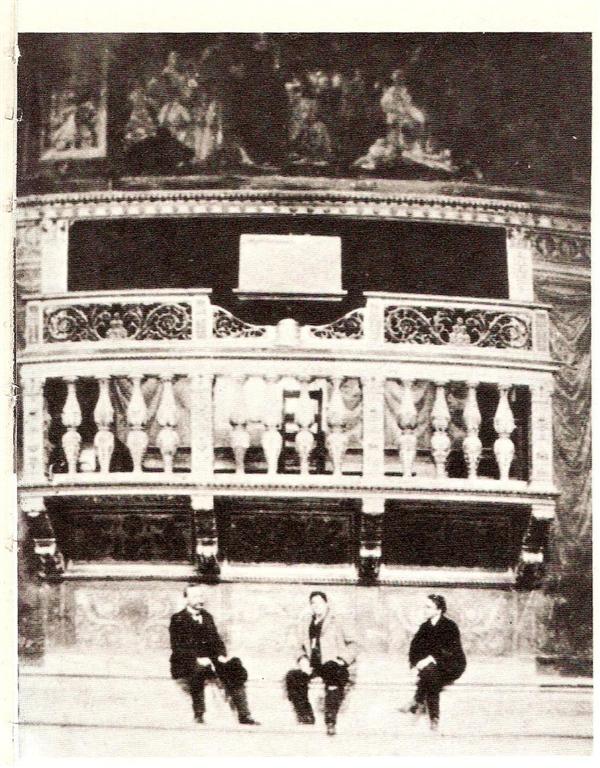 Recording in the Vatican, April 1902. Left to right:
William Michaelis, the castrato Alessandro Moreschi and Will Gaisberg.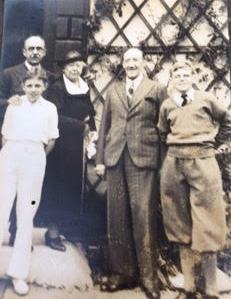 THANK YOU

Jenifer Krieger-Johnson
Sybille von Gaisberg

---
---